Final Conference: The way forward in collaboration and intercultural dialogue
14/04/2021
By Hilal Erkoca, ISCA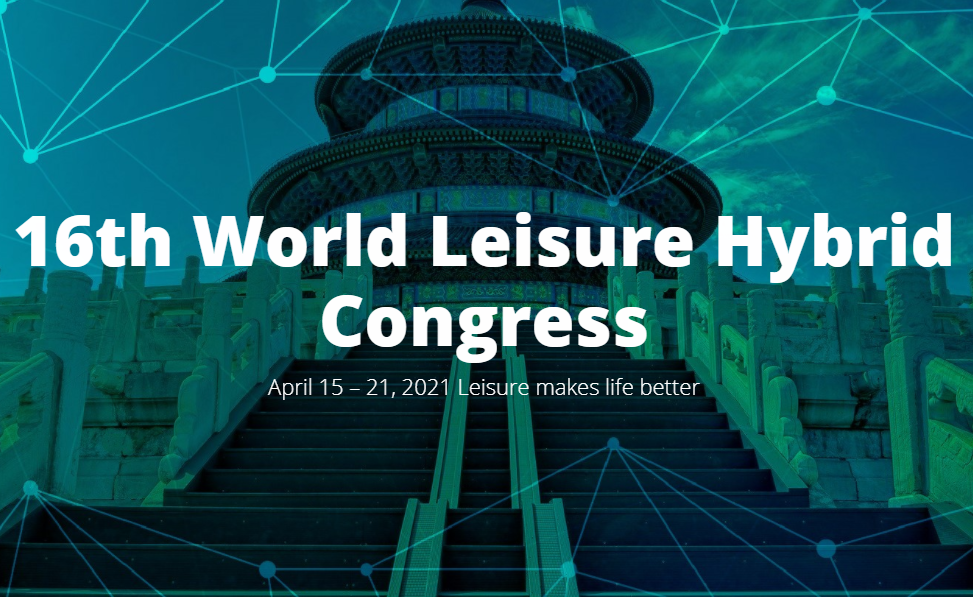 After 16 months of a learning experience for 54 leaders from 41 different organisations and 19 different countries – which brought them together both in person and online to collaborate on three areas of physical activity promotion – we are approaching the last two months of the MOVE Transfer Europe-China project. The final project meeting and conference will be held in four different "bubbles" (Europe, Beijing, Nanjing and Hong Kong /Macau), with three methodologies (online, offline and hybrid), from 19 to 21 April 2021.
The final conference will be held in connection with the World Leisure Congress on 15-21 April, where the project partners will hold 13 presentations, which were accepted as part of the programme.
The MOVE Transfer Europe-China project was initiated two years ago to develop individual competencies and organisational networks that will drive sport participation and mutual relations forward between China and Europe. So far, we organized 33 online meetings and 5 webinars in 3 different groups (Outdoor activities, active aging, and active schools).
The three-day meetings will also us to experience a different version of the hybrid format that has entered our lives throughout last year. While the partners in Beijing and Nanjing will meet physically, and will also implement different study tours; other partners in Europe, Hong Kong, and Macau will meet in two hybrid workshops for 3 hours every day. In addition to this, we will share presentations and have smaller group discussions on 5 different topics:
• Magic Formula for Active Communities
• (After Covid-19) Re-START
• Grassroots Sport Diplomacy and Intercultural Dialogue
• The way forward - Proposals from MT Europe-China project partners
• International dimension of the new Erasmus+ Programme and international cooperation policies
In the Magic Formula session, we will try to reach solutions that will benefit every organisation involved, focusing on outdoor activities, active ageing and active schools, through breakout room discussions. Right after, we will hear examples from Poland, Hong Kong, Germany and Beijing at the (After Covid-19) Re-START workshop. We will learn about the situation of sports clubs and schools after the pandemic in different part of the world.
On the third working day of the final meeting, we will discuss the topic of Grassroots Sport Diplomacy and intercultural dialogue. We will have two presenters: Prof. Thierry Zintz, Honorary Dean of the Faculty of Sports Sciences of the Université catholique de Louvain, and EOSE President, Belgium, and Prof. Yiyi Jiang, Doctoral supervisor at School of Sport Leisure and Tourism, Beijing Sport University, China.
Although this is a final project meeting, the cooperation and exchange between Europe and China will not come to an end. We consider this final meeting as a next step of the relationship between Europe and China – a step towards building and maintaining a network of more than 50 sport organisations and institutions, that share the same vision: "To build a world of physically active citizens in vibrant civil societies". In this direction, we will listen to the proposals of our three working groups for a future collaboration.
In the final session, we will have three guests from the European Commission to present the International dimension of the new Erasmus+ Programme and international cooperation policies. Adrian Veale, Policy officer responsible for Asia, from International Cooperation Unit, DG EAC will be focusing on the overall international dimension of the new Erasmus+ Programme, as well as DG EAC international cooperation policies. Floor Van Houdt, Head of the Sport Unit, will give us an insight on Erasmus+ Sport actions and, as our final guest, Naïs Rigollet from DG EAC Sport Unit will present the activities of the Sport Unit in terms of international cooperation.