MOVE Transfer Europe-China position statement on Outdoor Physical Activity beyond 2020
21/04/2021
By MOVE Transfer Europe-China Outdoor Activity Group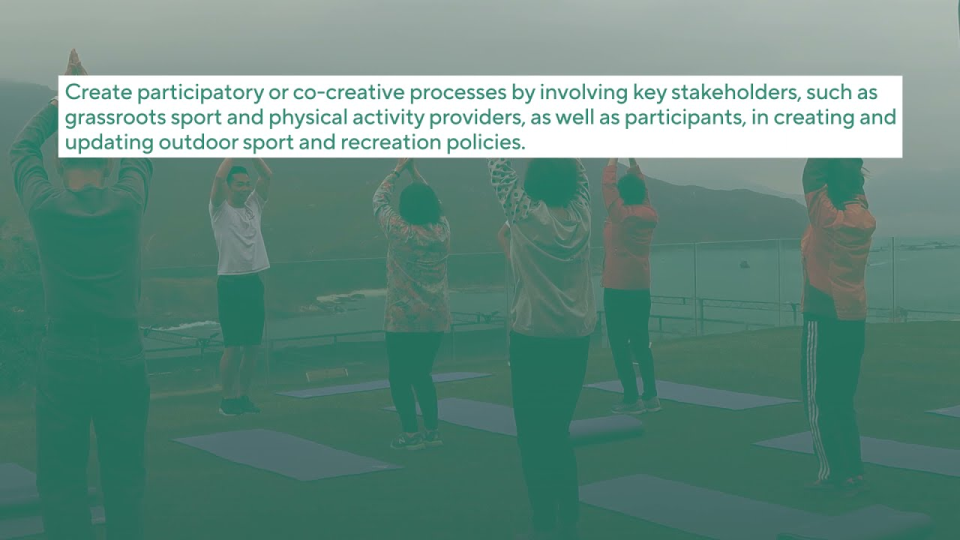 The MOVE Transfer Europe-China project's Outdoor Sports Group believes that outdoor sport and physical activities are especially important – and that this became even more evident when indoor facilities were shut down during the Covid-19 outbreak.
One major positive outcome from the restrictions was the increase in the number of people engaging in non-structured outdoor physical activity in many countries, primarily walking, running and cycling.
Playing sport outdoors was also seen as being a safer option as countries reopened. So we want to continue the momentum of outdoor sport and physical activity as a popular way of keeping active during and after the crisis.
To ensure the sustainability and recovery of outdoor sport and physical activity post-Covid, we believe that it is key to:
Create participatory or co-creative processes by involving key stakeholders, such as grassroots sport and physical activity providers, as well as participants, in creating and updating outdoor sport and recreation policies.
Put emphasis on the wider promotion of outdoor activities in order to encourage long-lasting habitual change.
Promote an outdoor sports culture and provide skills training to the people delivering the activities.
Support underrepresented and disadvantaged groups who are suffering the most from the pandemic by creating opportunities for them to engage in outdoor activities.
Convince governments to build more outdoor sports facilities, sheltered outdoor areas and facilities for self-organised physical activity.
This position statement was launched at the hybrid World Leisure Congress in Pinggu, China, and online in April.
Read more about the MOVE Transfer Europe-China project's Outdoor Activity group.
Watch the full position statement video below: