MOVE Transfer: Experiences from Bulgaria
04/07/2018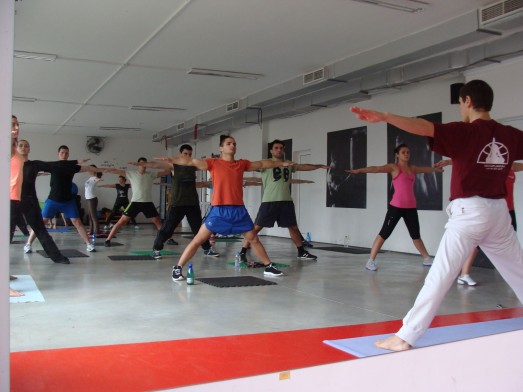 The MOVE Transfer project has been a practical examination of how good practice from one country in regards to "Healthy Clubs" can be transposed into another place. The foundations for what constitutes a "Healthy Club" and the standards required for a "Quality Mark" to be awarded to them as a result come from Slovenia, where the Sports Union of Slovenia originally developed and initiated the idea with great success.
One of the countries involved in the project has been Bulgaria, where ISCA member BG Be Active took on the challenge of implementing the good practice developed in Slovenia within Bulgaria. One of the main reasons that BG Be Active decided the model could be useful in their nation was that despite being one of the few nations in Europe which has rising activity levels, it is still one of the countries within the EU with the least active population. Furthermore, the "sporting" context in Bulgaria leans heavily towards elite and performance sport, with relatively minimal focus on entry and grassroots level sport. BG Be Active realised that to help combat the levels of inactivity some of this focus needed to be shifted towards engaging inactive members of the population.
Therefore, in order to successfully implement the measures that Slovenia already had in place BG Be Active had to determine the criteria that would be suitable in a Bulgarian context, communicate to clubs and convince them that earning a "Quality Mark" would be a worthwhile venture for them, and envisage how the scheme could have success and growth going forward.
From a criteria determination standpoint it was decided that to be considered a "Healthy Club" there would be a number of standards across several areas that would have to be met. These were that: the club has both appropriate infrastructure and equipment to carry out a training program; the club has a trainer/team of coaches with the right skills and experience to work safely and effectively; the training programs ran by the club are safe and efficient, and based on proven training regimes; the club has programs suitable for the inactive and beginners; and that the club has the motivation to promote regular physical activity across a range of different groups.
In terms of getting clubs involved, BG Be Active had four meetings in four cities, where they presented the project to clubs. These presentations included techniques for attracting the inactive to a club, and how to ensure they become regulars once they join, and also gave tips on functional training programmes and a range of practical activities for working with inactive or novice clients, with ideas on how to develop individuals training at an appropriate level as they progress. Furthermore, step-by-step exercise guides were produced and distributed, to help both trainers and people attending the clubs know exactly which exercises are best, and the correct way to do them.
At this point in the process seven clubs from four different cities have managed to fulfil these criteria, with gyms, fitness clubs and martial arts clubs showing that a range of different types of provider can achieve the "Quality Mark".
Going forward BG Be Active intends to expand the project around Bulgaria. To do this they have identified that they will need to work closely with the Ministry of Youth and Sport and the National Sport Academy, showing them how important grass-roots and entry level sport are, and also finding ways to support the clubs by establishing links with the Regional Health Inspectorate. Given how well the idea has been received by clubs so far, with increased support at the top level we can hope to see "Healthy Clubs" spread all across Bulgaria going forward!
Read more about Move Transfer: http://www.nowwemove.com/move-transfer/
See what else our partner BgBEActive are doing: http://www.bgbeactive.org/