ISCA open call for grassroots sport leaders for Europe-China exchanges
21/04/2019
Photo: Cocoabiscuit/Flickr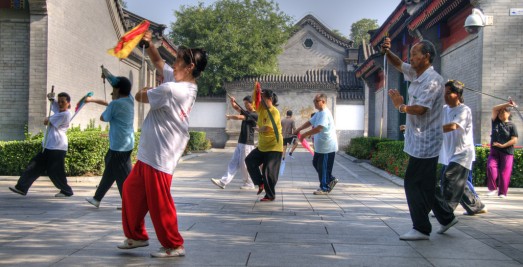 Are you working in grassroots sport and physical activity in a European country? Would you like to broaden your horizon, gain valuable insights from other countries, and build your international network?
Now is the chance to apply for ISCA's Europe-China exchange programme and join exciting visits to China and Hungary! ISCA is calling for expressions of interest from 13 European individuals who want to be part of the exchanges offered by the EU co-funded project MOVE Transfer Europe–China. Please send us your expression of interest by 15 May 2019.
Countries eligible for this call are the Programme Countries of the EU Erasmus+ Programme, namely the 28 EU Member States, plus former Yugoslav Republic of Macedonia, Iceland, Norway, Liechtenstein, Turkey and Serbia.
Call for expressions of interest: MOVE Transfer Europe-China (PDF, 0.74 MB)