Interview with MOVE Transfer partner Anne Eggebrecht from Skateducate Association, Denmark
14/10/2020
"I'm getting motivated to think bigger and dream bigger for my project."
Let's get to know our MOVE Transfer Europe-China partners better, starting with Anne Eggebrecht from Skateducate Association, who is part of our Outdoor Activities Group. We asked Anne about the foundation phase of the association, its goals, the difficulties they faced in the Covid-19 process and the contribution of the MOVE Transfer Europe-China project to her association.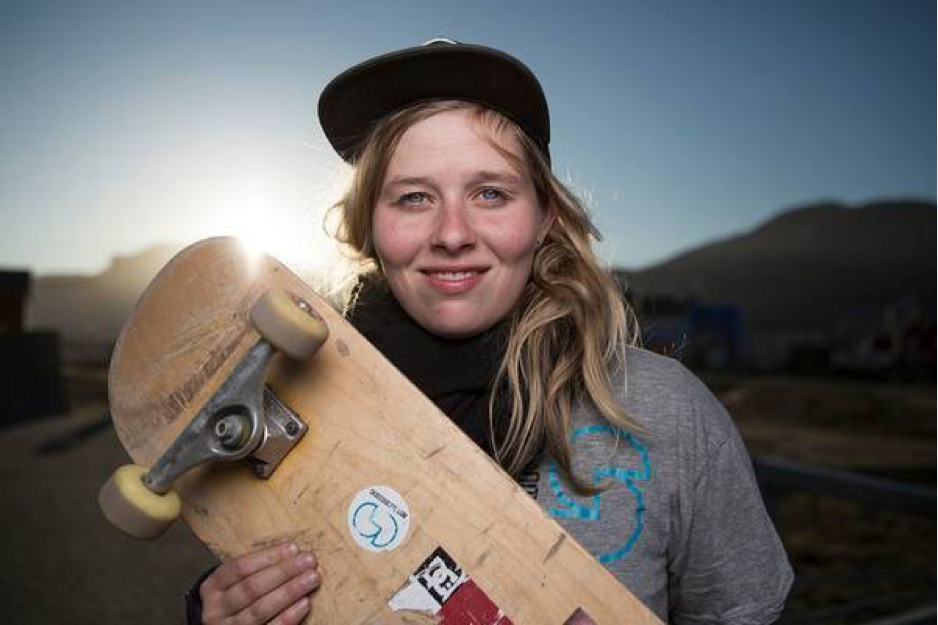 What triggered you to start such an initiative?
When I started skating I started noticing that there weren't that many girls and women skating, and I thought it was such a shame. First of all I wanted to see more girls/women enjoy and experience the same great things as I had experienced with skateboarding.
Can you tell us the story of establishing it?
I started Skateducate as a volunteer association during my third and last year of my education. We had a 2nd semester task of diving deep into a project/company/association we wanted to see in the world, so I started Skateducate. I started asking in different fora, if anybody wanted to join my mission to "empower girls/women through skateboarding". At that time it was more of a pedagogical project trying to use skateboarding as a tool for empowerment. During the last years the association has changed, so it has a lot more focus on skateboarding, not as a tool but as the "goal". All the mental and physical benefits they are "just" positive side effects from skateboarding. I also had a dream of going to Greenland to start a skateschool there. So my first project was to make a skatecamp in Denmark and one in Greenland.
In the beginning we did camps and went to schools to do workshops. It went too slow, and we had to wait and negotiate to get deals and agreements, so we decided to do something different and we started doing weekly sessions. Now we do free sessions every week where girls and women can join for free, borrow a skateboard, and get tips and tricks to get rolling. We do a weekly camp, and anything fun idea we get (building our own skate decks, attending festivals to get more girls into skateboarding, rebuilding a container into a clubhouse).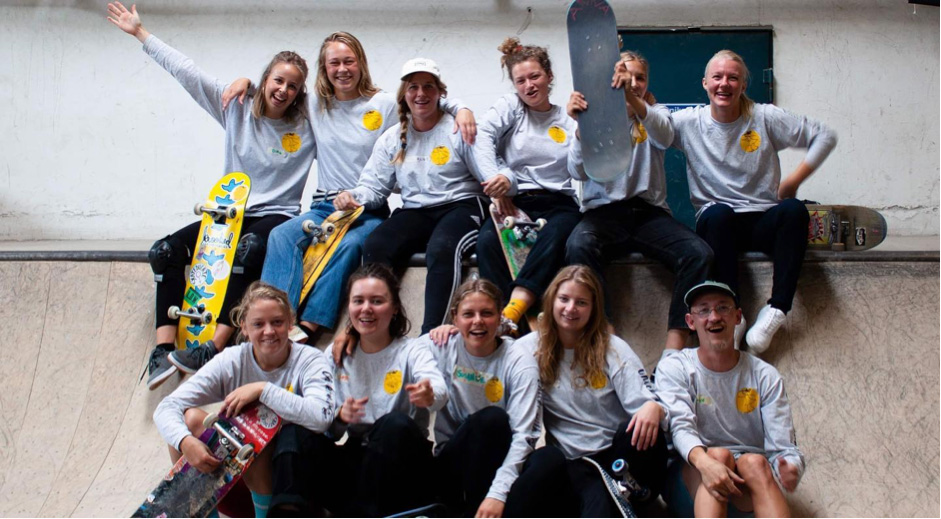 Were you alone in the process, or were there any people or institutions that supported you financially?
I had a friend who studied the same as me, and she joined me for the first 8 months supporting with what she was best at. She was not a skater, but she was a great organiser, communicator and she was good at picking up on all the ideas that I threw in the air. During within the first 4 months we started the volunteer association and asked people if they wanted to join our project. We got a few people to support us with knowledge (like an advisory board), and then we got 8 volunteers that wanted to join for our first project which was a skatecamp for girls in the age 8-16.
I got financial support from the government to attend my classes, which made me capable of spending all my time starting the association up. But we didn't get funding in the beginning.
In the beginning I had to skateboards and I just borrowed from friends and got used boards. Then we fundraised to get 10 boards + safety equipment that we could borrow for new girls. Then we fundraised to get a big bike that could transport the equipment, and then we were ready to get more girls rolling.
In the meantime most of our financial support has been from funds and from organisations such as GAME and DGI.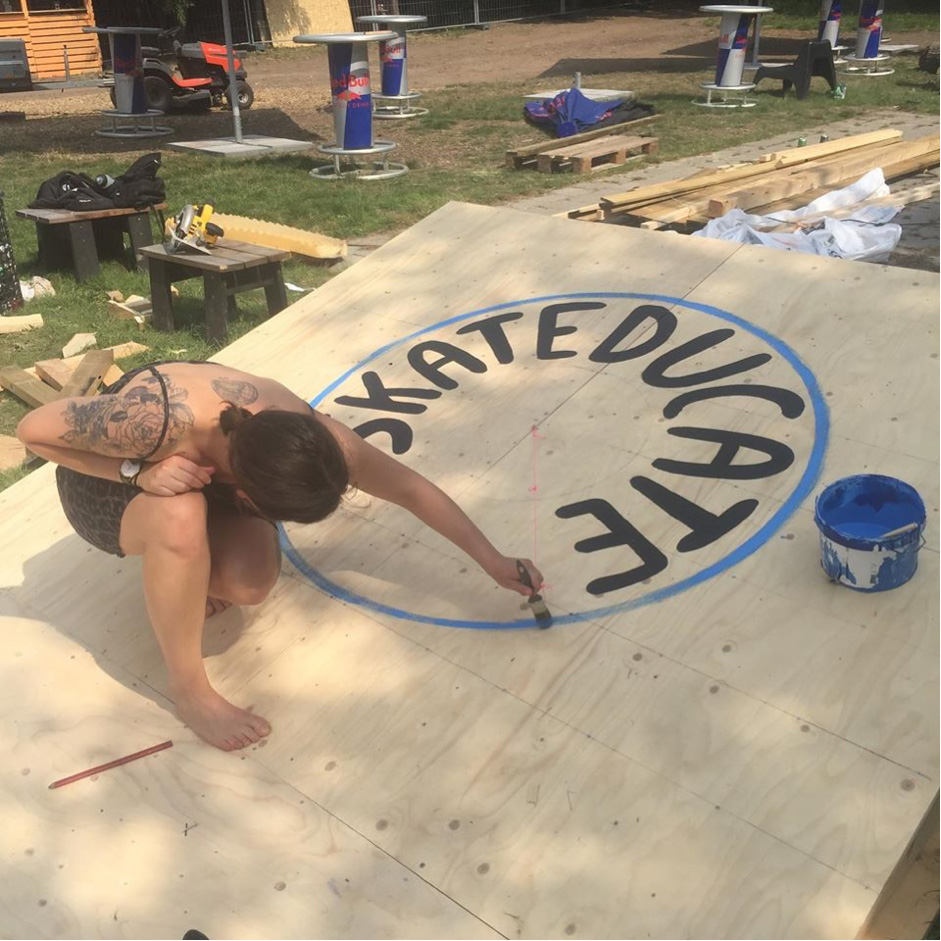 You have mentioned that the project started with the idea of empowering women, and that skateboarding is just a tool for this. Can you elaborate on this?
In the beginning we saw skateboarding as a beautiful tool that could empower girls and women. It was a tool to teach mental skills such as perseverance, endurance, the ability to fall or look silly in front of people - but also skills such as photographing, building ramps, designing etc – skills that could be related to skateboarding, but could be taken out of the skatepark.
It definitely still is, but now we focus on skateboarding and making it fun. Basically if we, the crew, think it could be funny and interesting, the other girls and women will think the same. Our focus has also changed from empowerment to "including and introducing girls and women to the big skateboarding community". So basically now its more about getting diversity in the skateboarding world, and showing both women and the skate community that skateboarding is for everyone.
In the beginning the volunteers that came were really keen on empowering girls and women and skateboarding could (in theory) be replaced with football or knitting. For a lot of them it was just a tool, they were more into the pedagogical aspect.
Now the volunteers (the crew) are skateboarders and is first and foremost into skateboarding and pushing it. The empowerment just comes naturally from it.
What is the average age of your active participants? Which women do you receive more demands from in general?
In the beginning it was girls aged 9-14. But when we started doing the weekly sessions the average age went up to 18+. Most of the girls that came to our sessions were 20-25 years old. We also had teenagers and people in their thirties, but that was (and still is) our average age.
What is the most interesting story that happened to you since your establishment?
I think the big change from focusing on empowerment to inclusion and diversity in the skateboarding community. The local community has supported us a lot, and they are just happy to see more girls and women skating.
As an association we have also changed into thinking "what do we think could be fun to do?" instead of "how can we support girls and women?" and it makes a big difference. We get more girls and women joining us, because it looks fun and they see how we enjoy skateboarding.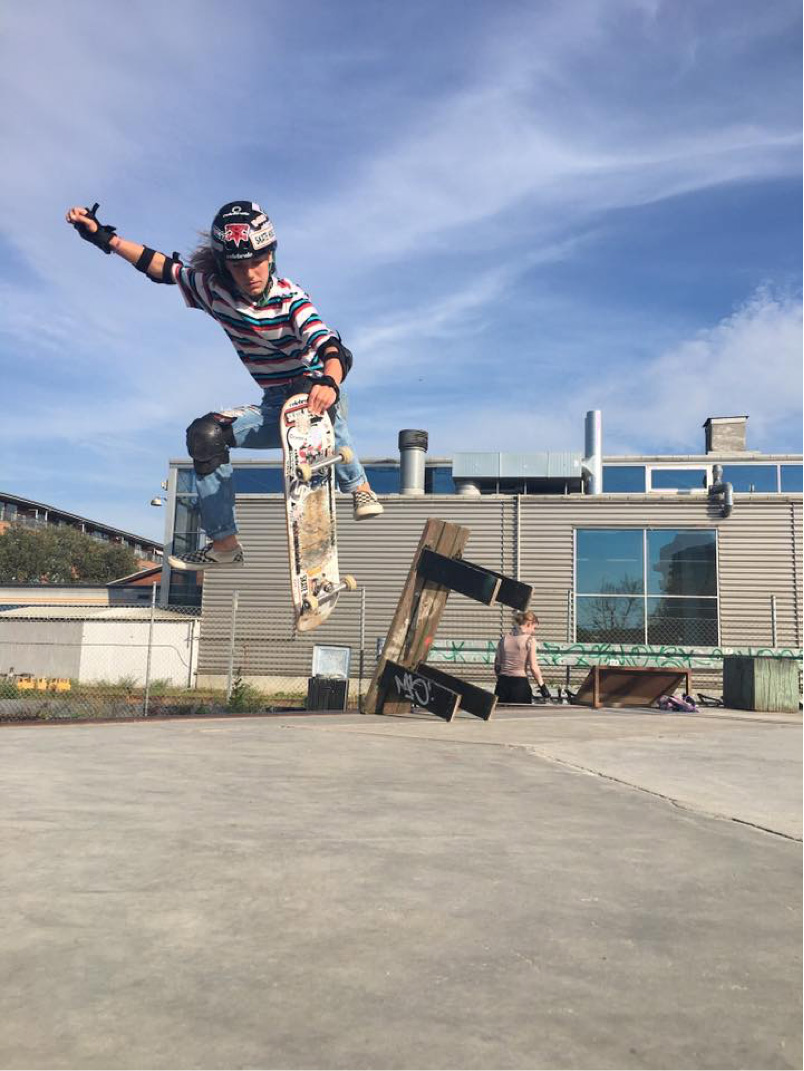 Have you faced prejudice and judgment as female skateboarders? If yes, how do you overcome this?
I think we still have to take our space in the community. One example is at contest. We have to demand that we get fair frames, judgement and time at contest even though we are not the same level as the boys yet. We have to start somewhere and we have to demand that the community supports us even though we are not the same level as them. Sometimes it feels like they just need to "get it over with".
I also sometimes have to defend that we get funding and support because we have some f***ing good ideas – not because we are women.
Have you seen the impact of your project on women?
Yes! I see a lot more women in my town skateboarding now. In the whole country actually. And its not just because of me of course, but its contagious. We support the other girl crews and share and hype each other on social media and in real life.
When I started Skateducate I knew one girl in Aarhus who was skating. Now I can't even count how many girls that skate.
What do you think about Covid-19 effect on outdoor sports? Have you noticed an increase in demand and motivation of people towards outdoor activities during the pandemic?
We did a help package during Covid-19, where people could apply for borrowing a board, get stickers, a map of all the skatespots and we made a lot of tutorials online to get started. There was quite a lot of feedback and demand of it. I think people got more hungry for getting out and skating - because skateboarding is an activity that is possible during Covid-19. Our task was to get them hungry for skateboarding AND curious/hungry for joining our association as well.
You are in the MOVE Transfer Europe China project's Outdoor Group and have regular meetings with experts in their fields from countries such as China, Hong Kong and Macau. Has this project contributed to you so far? Were there any situations that affected your point of view and surprised you in the online meetings?
I think the project is super interesting, because I get to see my own association from another perspective and I get confirmed that we are doing some good things. I also think its interesting to learn how different organisations and countries work on different level to engage people to be more active and use the outdoors.
I think I get motivated to think bigger and dream bigger for my project. I hope that the project can lead to another exchange. I'd like to take the crew to meet some of the people and project I have met during this exchange to get inspired and to inspire back.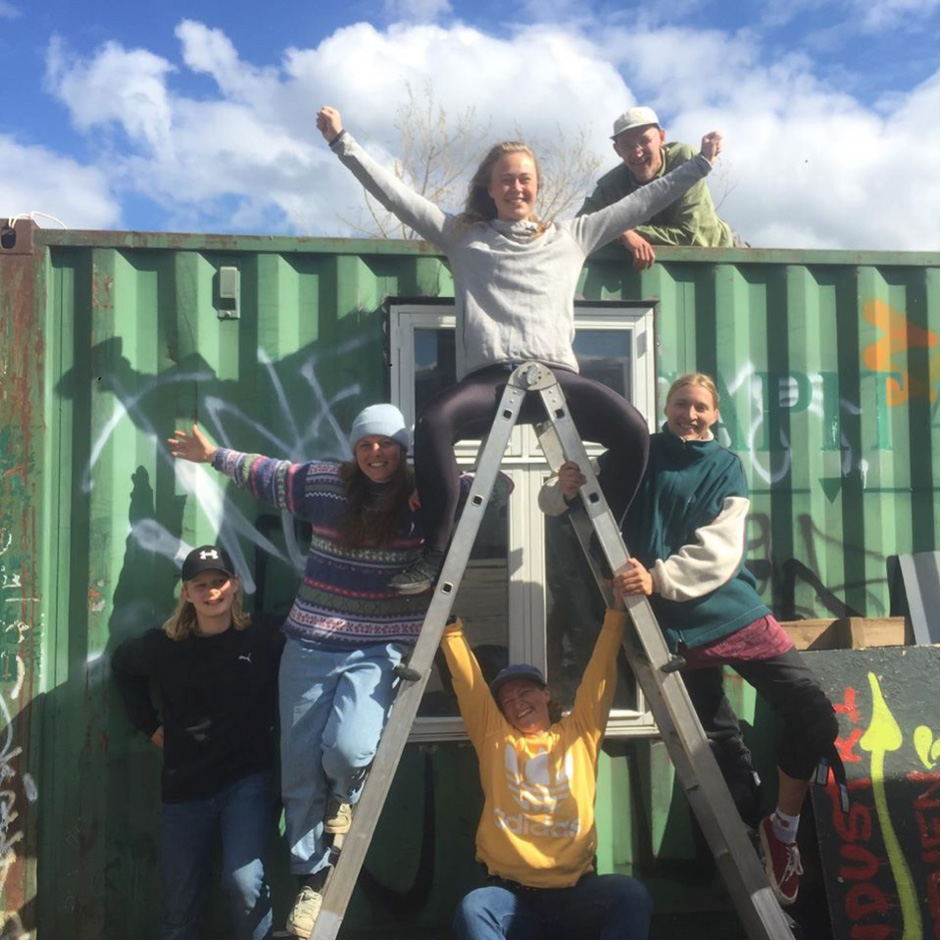 What would be your message to women who are interested in skateboarding ?
Buy or borrow a board. Go online and find video tutorials to get started. Ask a friend to join you. Ask online if more girls and women want to join you. Go to somewhere with good concrete, a plaza or a skatepark and feel free to take some space even though you are a new beginner. Skaters are friendly and just like to see more skaters in the world, so they can also help you with a few tips and tricks.
Start a movement one step at a time.