Grassroots sport diplomacy and intercultural dialogue in the Covid-19 reality
27/04/2021
Mogens Kirkeby, ISCA President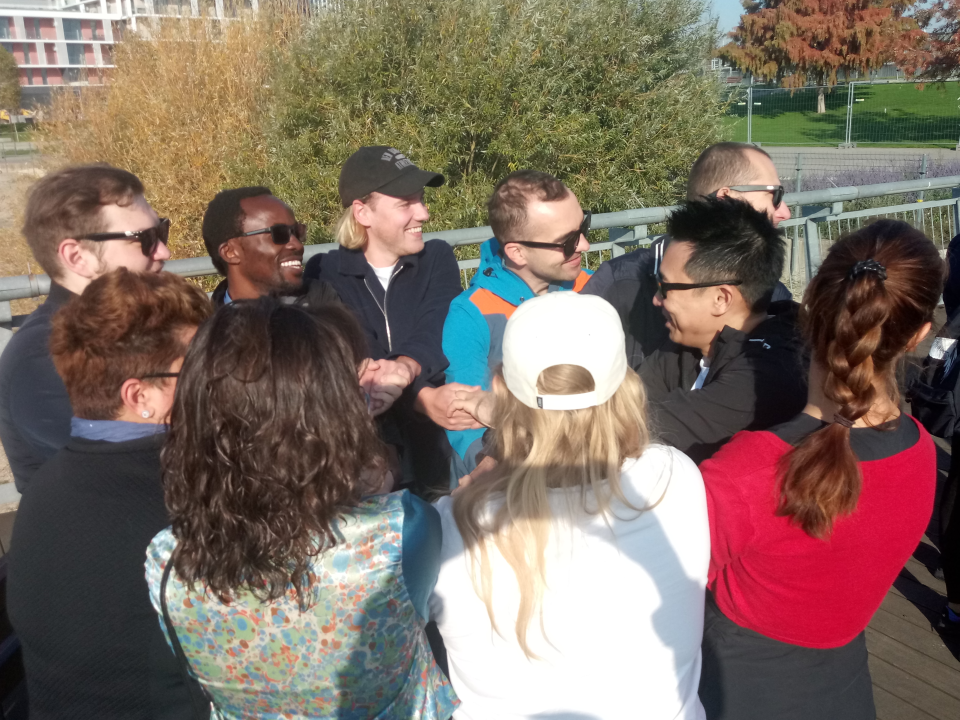 The MOVE Transfer Europe-China project has over the past 18 months connected people and entities working the field of grassroots sport from Europe, China, Hong Kong and Macao. The primary motivation for this collaboration has been each person's interest, openness and willingness to share experiences and ideas – free of charge – hoping to gain new insights and new relations in return. In other words, inspiration through diversity and establishing new contacts from other cultures.
On a practical level, the transfer of knowledge and inspiration has been centred around three universal themes within the grassroots sport sector: Active Schools, Outdoor Activities and Active Ageing. However, despite these universal topics, the task has been to build bridges between the different cultures, traditions and sport practices. The emerging Covid-19 restrictions naturally challenged the collaboration, but at the same time it created a somehow similar reality and for sure it did not stop the intercultural international dialogue.
The European participants carry both diverse and likeminded cultures and traditions. German realities are different from Slovenian, but still quite a few things have a similar basis. That goes for participants from China, Hong Kong and Macao as well. And in the meeting between these cultures it was clear that both the differences in cultures but also the similarities within grassroots sport topics have been magnified during the conversations. That is intercultural learning via dialogue and grassroots sport diplomacy in practice.
The MOVE Transfer Europe-China project concluded with a hybrid meeting in April where a session on grassroots sport diplomacy and intercultural dialogue was included. With the two speakers: Prof. Dr. Thierry Zintz from Belgium and Prof. Ms JIANG, Yi Yi from Beijing Sport University, and with 80 participants from 40 organisations and 20 different countries the scene was set for diversity of Grassroots Sport Diplomacy and intercultural dialogue.
The best way to summarise the event, as well as the MOVE Transfer Europe-China project, would be to quote Stuart Murray and Thierry Zintz – with a little help from Nelson Mandela:
"Sport diplomacy has the power to change some of the world. By providing theory and strategic direction, it has the power to inspire. It has the power to unite people in a way that little else does. It speaks to all people, nations, and sports organisations in a language they understand. Sport can create hope where once there was only despair."
Within the MOVE Transfer Europe-China project all participants did their best to utilise and practice the meaning of this quote and
Brought people together, without discrimination, thanks to grassroots sport.
Created and developed a lasting dialogue between communities and fostering cultural understanding.
Facilitated sharing and transferred of information, knowledge and good practices between the grassroots sport sector and relevant actors (other grassroots sport organisations, States, NGOs, civil society, individuals, etc.)
Contributed to societal and individual development in the health, cultural, educational, sports or social fields.
Learn more about Grassroots Sport Diplomacy at https://diplomacy.isca.org/
ISCA is also continuing its work in the field of Grassroots Sport Diplomacy through the new Towards an EU Sport Diplomacy (TES-D) project, led by the French Institute for International and Strategic Affairs (IRIS) and partnered by international sport diplomacy experts from around Europe.