"Exchanging good practice across continents is essential for our rapidly developing communities": Meet our new MOVE Transfer Chinese partners
26/07/2019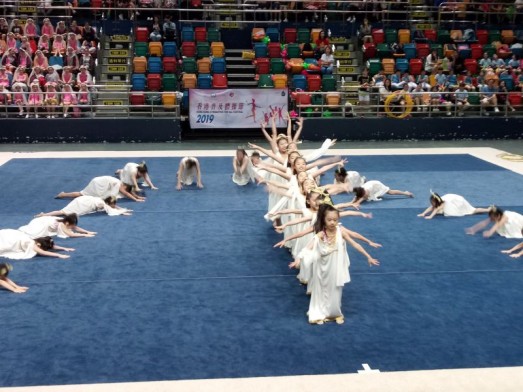 This year, ISCA started a new EU Erasmus+ mobility through sport project to discover how grassroots sport is organised in China and to explore ways of exchanging good practice models between Europe and China. The project is a cross-continental extension of ISCA's MOVE Transfer initiative, which started in 2014 and has seen the upscaling and transfer of successful grassroots sport initiatives such as StreetGames' Doorstep Sport and the Hungarian School Sports Federation's Hungarian (now European, and moving even further abroad) School Sport Day.
As a result of ISCA's site visits in China and Hong Kong earlier this year, and an intensive mapping of relevant organisations by ISCA Asia Chair Siu Lin Cheung and International Advisor Finn Berggren from Gerlev Sports "Højskole" in Denmark, the MOVE Transfer EU-China project now includes 22 partners based in mainland China, Hong Kong and Macau.
These organisations will join 20 European-based sport organisations for the 2-year project, which will include study visits and a stakeholder gathering in Budapest for the MOVE Congress on 16-18 October 2019.
Hong Kong Olympic and Commonwealth Games medallist Amy Chan Lim-chee from the Active School project will also present at the MOVE Congress in the track Discovering new perspectives on physical activity promotion among school children.
ISCA spoke to some of our newest project partners to gather their thoughts about the project and the advantages of working together with European organisations to share ideas on how to get more people active through grassroots sport.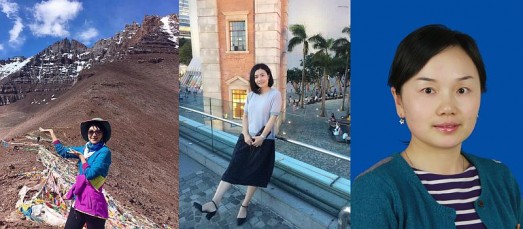 "An amazing bridge to connect Europe and China"
For Fan Luwei from the China Interactive Sports Technology Invention (picture above, left), the MOVE Transfer EU-China project opens doors both to a new continent and potential new contacts in the sector.
"This project is an amazing bridge to connect Europe and China, to contact some sports organisations and these kinds of groups," she says.
Despite the rapid growth of Chinese tourism in Europe in recent years, there has been little collaboration between Chinese and European organisations when it comes to grassroots sport, according to Yanan Zhao (picture above, centre) from Jinling Exercise & Health Promotion Alliance (JEHPA) and Nanjing Normal University, China, and Mei Du (picture above, right) from the East China University of Science and Technology & Sports Bureau of Xuhui, Shanghai, China. But more and more Chinese organisations are looking to other continents for inspiration as their communities' needs and initiatives rapidly expand and grow.
"China is in a fast development process and any international activities are encouraged, not only by central and local governments, but also by universities, schools and clubs," Yanan Zhao says.
"We have many connections in Japan, USA, UK, Canada and Australia because of historical links and language convenience. Many communication activities have been carried out as project cooperation, student exchanges, visiting scholar programs, academic conferences, and even study publications. Through this project, we hope to discover some potential opportunities in European countries to enhance the bilateral understanding of sports development, physical activity promotion, and even cultural diversity in activity operation and management."
Mei Du experienced a similar familiarity with sport systems and cultures in the Anglo-Saxon countries, but felt she also lacked insights into how the sector works in European countries.
"I graduated from Hong Kong Baptist University, where we had a lot of professors from the US and Australia," she says.
>"When I came back to Shanghai to work as a professor at East China University of Science and Technology, we established a lot of collaborative relationships with universities in the US, Australia, Japan and Korea. In terms of physical activity and healthy lifestyle promotion, we don't have many opportunities to communicate with European professionals and experts."
ISCA's MOVE Transfer EU-China project also has the potential to influence policy and state-run health and physical activity initiatives, as several of the project partners work closely with government programmes. Even though China and Hong Kong often lead the way with innovative technologies, Mei Du says that learning from international experience is key in running projects and other initiatives at home.
"I conduct a lot of policy research projects for the Shanghai government," she says.
>"Since 2014, China has formulated a series of policies to promote sports for all and the Health China Project, in which physical activity and sports play an important role. But to do this job well, we need good ideas, technologies and experiences."
The EU-supported MOVE Transfer EU-China project will include the following partners from mainland China, Hong Kong and Macau:
Hong Kong Gymnastics Association, Hong Kong, China
HK Elite Sport Association and Active Schools, Hong Kong, China
Chinese YMCA of Hong Kong, Hong Kong, China
HK Bodybuilding and Fitness Association, Hong Kong, China
Jinling Exercise & Health Promotion Alliance (JEHPA) and Nanjing Normal University, China
Sports science and physical education college, Nanjing Normal University, China
Exercise and health science, Nanjing Sport Institute, China
Nanjing Digital Fitness Technology, China
Xianlin Primary School - Active School, China
Nanjing Foreign Languages School - Active School, China
Sports Bureau of Xuhui - School of Sports Science and Engineering, East China University of Science and Technology, Shanghai, China
China Interactive Sports Technology Invention, Beijing, China
Chinese Mountaineering Association, China
Guangdong Provincial Sports Association of the Elderly, China
International Teenagers Strength and Conditioning Association, China
Jinan Walking Association, China
Guangzhou YMCA, China
Gerlev P.E. & Sports Academy, China
Mass Sport Research Center, China Institute of Sport Science, China
Physical Fitness and Health Branch of China Society of Sport Science (CSSS), China
Faculty of Education, University of Macau, Macau, China
TCG Nordica in Kunming, China
University of Kunming, China
Macau Physical Education and Sport pedagogy (MCPESP), Macau, China